Organic rib chops on offer
A rib chop has a rib bone and is also called a cutlet. The rib chop is a tender and lean chop, with a nice fat edge.
Packed per 1 piece.
Total weight 3 kg, approx 18-24 pieces.
Price per kg €14,33
Ingredients:
100% pork.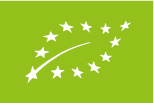 NL-BIO-01
Dutch agriculture
 Preparation:
Remove the chops from the freezer and leave to thaw in the refrigerator.
Let the chops come to room temperature from the refrigerator.
Heat the butter in a large frying pan.
Season the meat with salt and pepper.
Fry the chops in 3 minutes on both sides until light brown.
Turn down the heat and fry the chops in 15 to 20 minutes until browned and cooked. Turn them regularly.
Let the chops rest in aluminium foil.
 Tip:
Leave the bone in the chops while frying; this gives them extra flavour.
Cut the edge of the fat in a few places, so that the chops do not curl during frying.