Organic traditionally prepared pea soup 
Léon has made delicious old-fashioned pea soup. This soup is made from pork bone broth and there is plenty of pork in it. It is nice and thick, and if you find it too thick you can dilute it with a little water. 
Packaged at ± 500 ml.
Price per litre €10.90.
Ingredients:
Pork bone broth, split peas, pork, celeriac, leek, potato, celery leaf, pepper, Celtic sea salt and lots of love. CAUTION: This product may contain small bones.
Preparation:
Remove the pea soup from the freezer and leave to thaw in the fridge.
Put the pea soup in a pan, add a little water if necessary and heat it slowly. Stir well!
You can heat the pea soup with plastic wrap in a pan with water (au bain marie). Bring the water to the boil (do not boil!) and then heat for ±15 minutes. ATTENTION!!! The intestine is under pressure, this can cause the pea soup to squirt out of the intestine.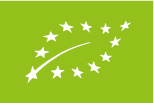 NL-BIO-01
Nederlandse Landbouw