Chicken drumsticks
You can make delicious chicken stock from these organic runny feet / chicken claws. Chicken stock is a real pick-me-up and contains many vitamins and nutrients.
Packed per kilo gram.
Price per kg € 6.95
Ingredients:
100% antibiotic-free chicken.
Preparation:
Remove 500 grams of chicken necks and one kilo of legs from the freezer and let them defrost in the fridge.
Put 2.5 litres of water in a soup pan and add the necks and legs.
Bring this to the boil with carrot, leek and onion and simmer gently (on a heat-distributing plate if necessary) for about 2 hours.
Pass the soup.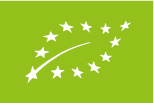 NL-BIO-01
Dutch agriculture

Variety
Slow growing, Hubberd variety

Country of origin
Netherlands

Slaughter age
70 days

Stocking density (hen/m2)
8 birds

Stocking density (kg/m2)
21 kilograms

Range
Outdoor area

Outdoor area
4m2 per chick

Distraction material
Straw bales, straw cereals

Stable enrichment
Dry litter of wood chips, hiding places, tree, dust bath, perches

Fed with
70% cereals, 100% organic

Antibiotic use
0%

Light
Daylight + fluorescent light

Product name
Organic chicken

Quality mark
3 stars Better Life EKO

Verified
SKAL