Organic pre-cooked chicken burger
These organic chicken burgers are made of minced chicken, seasoned with organic herbs and pre-cooked. So ideal for the BBQ! But you can also cut them into cubes and add them to a salad or quick pasta sauce. Or just fry them in the frying pan. 
Packed per 2 pieces.
Total weight ± 250 gram.
Price per kg €28,28
Ingredients:
Organic chicken, chilli, black pepper, curcuma, paprika, ginger, Celtic sea salt. 
*Allergenic
Preparation:
Take the chicken burger out of the freezer and let it thaw in the fridge.
Let the chickenburger come out of the fridge to room temperature.
Heat the butter in a high frying pan.
Once the foam has disappeared, fry the chicken burger in the butter.
Fry the chicken burger for approx. 4 minutes until nicely brown on middle high heat.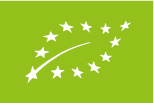 NL-BIO-01
Nederlandse Landbouw