Chicken sausage
There is little better than a traditional chicken sausage from our own sausage factory. These sausages are made from chicken mince, a fine blend of herbs and Celtic sea salt. This mixture is composed by our savage butcher himself.
Packed per 2 pieces.
Total weight of ± 150 grams.
Price per kg €28,33
Ingredients:
100% antibiotic-free chicken, sheep intestine, paprika, turmeric, Cayenne pepper, black pepper, onion and Celtic sea salt.
Preparation:
Take the meat out of the freezer and let it thaw in the fridge.
Rehydrate first: Fill a pan with hot water and put the sausages in it and bring it to the boil.
Remove the sausages from the pan and pat dry with a piece of kitchen roll.
Melt the butter in the pan.
Once the foam has disappeared, fry the sausages in the butter.
Fry the meat for about 5 minutes until brown on medium-high heat.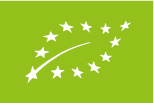 NL-BIO-01
Nederlandse Landbouw