Organic chicken skin with free chicken seasoning
You can make chicken chips, or crispy fried chicken skin, from this organic chicken skin. Delicious with drinks, in between meals or with an egg.
Packed per 4 sheets.
Total weight ± 1000 grams, approx. 3 packs.
Price per kg €6,50
Ingredients:
Organic chicken. Chicken seasoning: chilli, pepper, black pepper, curcuma, paprika, ginger and Celtic sea salt.
Preparation:
Take the chicken sheets out of the freezer and let them thaw in the fridge.
Heat the oven at 180 degrees.
Sprinkle the chicken sheets with salt and chicken spices.
Place the sheets on a grill and grill the sheets for ±30 minutes until they are crispy.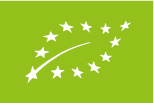 NL-BIO-01
Nederlandse Landbouw