Organic smoked ham
Organic smoked ham. This ham is traditionally prepared in our own butcher's shop. It has an outstanding quality and fantastic flavour. The ham is salted and smoked on fragrant beech wood.
One piece à ±200 gram.
Price per kg €29,90
Ingredients:
Organic pig and brine with a refined herb mix.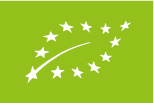 NL-BIO-01
Nederlandse Landbouw