Organic dry sausage pig
This organic muck-free dry sausage is prepared according to traditional methods in our own sausage factory. The dry sausage is made from organic pigs. Delicious as a snack or as an appetizer.
Packed per 1 piece.
Total weight ± 230 grams.
Price per piece € 6,00
Ingredients:
Organic pork, pork casing, nutmeg, white pepper, onion, ginger, allspice, cloves, coriander and Celtic sea salt.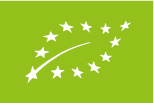 NL-BIO-01
Nederlandse Landbouw