Organic smoked chicken fillet
This smoked chicken fillet is made from chicken and salt only. It is also smoked on beech wood. Delicious in salads, on bread or with drinks. Enjoy! Our meat products without antibiotics, sugar and e-numbers is unique. Naturally pure!
Packed per piece, 2 pieces in total ±300 gram.
Price per kg €36,50
Ingredients:
100% Organic chicken breast, salt and smoked on beech wood.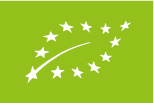 NL-BIO-01
Nederlandse Landbouw