Organic ham steaks
Ham steaks come from the ham. A tender piece of pork. Delicious for stewing and it is also suitable for making satay.
Packaged at 500 grams.
Price per kg €16,40.
Ingredients:
100% organic pork.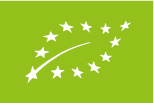 NL-BIO-01
Nederlandse Landbouw
Preparation:
Take the ham steaks out of the freezer and leave to thaw in the fridge.
Leave the ham steaks in the fridge to cool down to room temperature.
Heat the butter in a large frying pan.
Season the meat with salt and pepper.
Fry the meat in the butter when the foam has disappeared.
Fry the meat for about 2 minutes until brown on medium-high heat.
Add ± 1.5 litres of water to the meat. Make sure the meat is just under water.
Leave the meat to simmer on low heat with the lid halfway on the pan for around 1.5-2 hours.
Turn the meat regularly and add water if necessary.
 Tip:
Use a dividing plate. Stew meat benefits from long cooking at a low temperature. On a normal gas cooker, it is difficult not to let the temperature rise too high, so a divider plate is essential. If the meat gets too hot, the proteins in it will contract and the meat will become tough and dry.