Organic chicken shawarma
This antibiotic-free chicken shawarma is sliced into strips of thigh fillet and seasoned by our butcher Léon. Léon himself compiled this herb mix from organic herbs and a little Celtic sea salt.
Packaged at ± 300 grams.
Price per kg € 27,50
Ingredients:
100% antibiotic-free chicken, garlic, turmeric, cloves, paprika, cumin, black pepper, cinnamon, ginger, cayenne pepper, coriander, Celtic sea salt.
Preparation:
Take the chicken out of the freezer and let it thaw in the fridge.
Let the chicken come out of the fridge to room temperature.
Fry the chicken in a little oil until cooked through.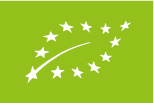 NL-BIO-01
Nederlandse Landbouw
Polderhoen:
| | |
| --- | --- |
| Ras | Langzaam groeiend, Hubberd ras |
| Land van herkomst | Nederland |
| Slachtleeftijd | 70 dagen |
| Bezettingsdichtheid (kip/m2) | 8 dieren |
| Bezettingsdichtheid (kg/m2) | 21 kilogram |
| Uitloop | Buiten uitloop |
| Uitloopruimte | 4m2 per kuiken |
| Afleidingsmateriaal | Strobalen, graan strooien |
| Stalverrijking | Droog strooisel van houtsnippers, schuilplekken, boom, stofbad, zitstokken |
| Gevoerd met | 70% granen, 100% biologisch |
| Antibioticagebruik | 0% |
| Licht | Daglicht + TL licht |
| Productbenaming | Biologische kip |
| Keurmerk | 3 sterren Beter leven EKO |
| Gecontroleerd | SKAL |