Organic shoarma burger
Shoarma burger: is just like a burger: easy to prepare with the delicious taste and structure of shoarma. Easy to prepare on the barbecue or in the frying pan. Make it into a tasty roll with lettuce and garlic sauce.
Packed per 2 pieces.
Total weight 250 grams.
Price per kg €19,65.
Ingredients:
100% pork, garlic, turmeric, cloves, paprika, cumin, black pepper, cinnamon, ginger, cayenne, coriander and Celtic sea salt.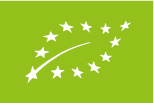 NL-BIO-01
Nederlandse Landbouw
Preparation:
Take the shoarma burger out of the freezer and leave it to defrost in the fridge.
Let the shoarma burger come to room temperature from the fridge.
Melt the butter in a pan.
Fry the shoarma burger in the butter when the foam has gone. Fry the slice for around 2-6 minutes until brown on medium heat.