Organic ham cubes
Organic ham cubes. This ham is traditionally prepared in our own butcher's shop. It has an excellent quality and a fantastic taste. The ham is salted and then grilled.
One piece of ±200 grams.
Price per kg €29,90
Ingredients:
Organic pig and brine with a refined herb mix.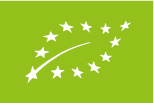 NL-BIO-01
Nederlandse Landbouw