Sliced thigh fillet
This organic Polderhoen thigh fillet is already cut into cubes. Very convenient if you do not have much time to stand in the kitchen. No herbs have been added.
Cut into slices and packed in boxes of ± 300 grams.
Price per kg €23.50
Ingredients:
100% organic chicken.
Preparation:
Take the chicken out of the freezer and leave to thaw in the fridge.
Let the chicken come to room temperature from the fridge.
In a bowl, mix the strips of meat with the shoarma or gyro herbs, Celtic sea salt and a dash of oil.
Heat a dash of oil in a pan and fry the shoarma for about 6-8 minutes until done.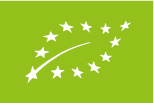 NL-BIO-01
Nederlandse Landbouw
Polderhoen:
| | |
| --- | --- |
| Ras | Langzaam groeiend, Hubberd ras |
| Land van herkomst | Nederland |
| Slachtleeftijd | 70 dagen |
| Bezettingsdichtheid (kip/m2) | 8 dieren |
| Bezettingsdichtheid (kg/m2) | 21 kilogram |
| Uitloop | Buiten uitloop |
| Uitloopruimte | 4m2 per kuiken |
| Afleidingsmateriaal | Strobalen, graan strooien |
| Stalverrijking | Droog strooisel van houtsnippers, schuilplekken, boom, stofbad, zitstokken |
| Gevoerd met | 70% granen, 100% biologisch |
| Antibioticagebruik | 0% |
| Licht | Daglicht + TL licht |
| Productbenaming | Biologische kip |
| Keurmerk | 3 sterren Beter leven EKO |
| Gecontroleerd | SKAL |