Organic chicken rollade
This organic chicken rollade is made from chicken breast and seasoned with organic herbs. You can fry the rollade and serve it hot or cold.
Packaged in ± 500 grams.
Price per kg € 34,50
Preparation:
Take the roast out of the freezer and let it thaw in the fridge.
Let the roast come to room temperature from the fridge.
Heat the butter in a high frying pan.
Fry the roast in the butter when the foam has disappeared.
Fry the rolled roast for 5 minutes until nicely browned on middle high heat.
Put a lid on the pan, lower the heat and let the roast simmer for another 15 minutes, turning the meat halfway through.
Ingredients:
Organic chicken, paprika, turmeric, Cayenne pepper, black pepper, onion and Celtic sea salt.
Nutritional values per 100g:
| | | |
| --- | --- | --- |
| Energie | 110,52 | kcal |
| Energie | 469,23 | kJ |
| Vet | 1,86 | g |
| Waarvan verzadigde vetzuren  | 0,61 | g |
| Koolhydraten | 0,36 | g |
| Waarvan suikers | 0,00 | g |
| Eiwit | 22,95 | g |
| Voedingsvezel | 0,20 | g |
| Zout | 1,01 | g |
| Waarvan natrium | 0,40 | g |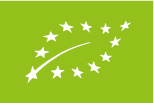 NL-BIO-01
Nederlandse Landbouw
Polderhoen:
| | |
| --- | --- |
| Ras | Langzaam groeiend, Hubberd ras |
| Land van herkomst | Nederland |
| Slachtleeftijd | 70 dagen |
| Bezettingsdichtheid (kip/m2) | 8 dieren |
| Bezettingsdichtheid (kg/m2) | 21 kilogram |
| Uitloop | Buiten uitloop |
| Uitloopruimte | 4m2 per kuiken |
| Afleidingsmateriaal | Strobalen, graan strooien |
| Stalverrijking | Droog strooisel van houtsnippers, schuilplekken, boom, stofbad, zitstokken |
| Gevoerd met | 70% granen, 100% biologisch |
| Antibioticagebruik | 0% |
| Licht | Daglicht + TL licht |
| Productbenaming | Biologische kip |
| Keurmerk | 3 sterren Beter leven EKO |
| Gecontroleerd | SKAL |