Organic pork roast
Pork roast is easy to prepare. A rolled roast is a rolled piece of meat held together by a rope. It is easy to prepare and can be served hot or cold. Both are delicious! The herb mix for this rolled roast is compiled by Onze Woeste chef/ butcher. For this blend, he uses only 100% organic herbs and he salts the meat with only Celtic sea salt.
Packaged at ± 750 grams.
Price per kg €19,48.
Ingredients:
Pork, nutmeg, white pepper, onion, ginger, allspice, cloves, coriander and Celtic sea salt.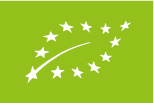 NL-BIO-01
Dutch Agriculture
Preparation:
Take the roast from the freezer and let it thaw in the refrigerator.
Melt butter in a frying pan and sear the rolled roast all over on high heat.
Turn the heat down low, add a quarter of a litre of water and leave the roast to simmer for 1 hour and 45 minutes. With the lid halfway on the pan. Turn now and then.