Organic grilled sausage pork with cheese
Meat products without antibiotics, sugar and e-numbers are unique. This organic grilled pork sausage is prepared according to traditional methods. Léon has added raw milk cheese to make it even tastier. Delicious on a sandwich, but also very tasty on its own.
One piece of ±250 grams.
Price per kg €19,95
Ingredients:
Organic pig, organic raw milk cheese, chilli, pepper, black pepper, curcuma, paprika, ginger, Celtic sea salt.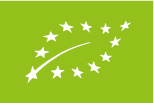 NL-BIO-01
Nederlandse Landbouw