DIY organic chicken grilled sausage kit
With this DIY organic chicken grill sausage kit you can bake the grill sausage yourself.
This kit consists of 300 grams of grillwurst, an aluminium container and herbs. This grillwurst is delicious with drinks or on a delicious sandwich. For a winter BBQ or a cosy (Christmas) brunch. The smell of freshly grilled sausage is already a party. This grill sausage only needs to be rubbed with the supplied herbs and baked off. This can be done on the BBQ or in the oven.
1 piece à ±300 gram.
Price per kg €28,30
Ingredients:
Organic chicken, chilli, black pepper, curcuma, paprika, ginger, Celtic sea salt.
Preparation:
Thaw the grill sausage and roll it through the spices. Heat the oven at 200 degrees Celsius and grill the sausage for ±10 minutes.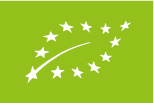 NL-BIO-01
Nederlandse Landbouw