Organic bagged chicken
Chicken in a bag. Léon stuffed the organic chicken himself with vegetables, herb butter and seasoned it with organic herbs. All you have to do is put it in the enclosed roasting bag and put it in the oven. No stress and it is a super tasty dish for a real feast!
1 piece à ±1,8 kg.
Price per kg €15,83
Ingredients:
Organic chicken, herb butter, herbs (wild garlic, celery, chives, parsley, chervil, juniper and salt), garlic, chilli, pepper, thyme, olive oil, black pepper, curcuma, paprika, ginger, Celtic sea salt.
Preparation:
Thaw the chicken and put it in the supplied roasting bag.  Heat the oven at 200 degrees Celsius and leave the chicken in the bag to stew for ±1,5 hour.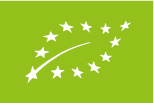 NL-BIO-01
Nederlandse Landbouw