Organic whole chicken
Preparing a whole chicken is not difficult. The oven does all the work. It takes a little more time, but the result is worth it!
Packaged per piece.
Total weight ± 1.7 kg.
Price per kg € 12,95
Ingredients:
Organic chicken.
Preparation:
Take the chicken out of the freezer and leave to thaw in the fridge.
Fry the chicken in butter.
Add some liquid (water, wine or stock) and let the chicken cook slowly in a closed or partially closed pan or in the oven.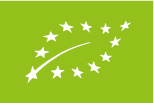 NL-BIO-01
Dutch Agriculture
Polderhoen:
| | |
| --- | --- |
| Breed | Slow growing, Hubberd breed |
| Country of origin | The Netherlands |
| Age of slaughter | 70 days |
| Stocking density (chicken/m2) | 8 animals |
| Stocking density (kg/m2) | 21 kilograms |
| Free range | Outside |
| Free range space | 4m2 per chicken |
| Diversion material | Straw bales, grain scattering |
| Stable enrichment | Dry litter of wood shavings, hiding places, tree, dust bath, perches |
| Lined with | 70% cereals, 100% organic |
| Antibiotic use | 0% |
| Light | Daylight + fluorescent light |
| Product name | Organic chicken |
| Quality mark | 3 stars Better Life EKO |
| Controlled | SKAL |