Organic chicken livers
These antibiotic-free chicken livers are delicious as a snack and can be prepared in various ways. They are also very tasty on the BBQ, wrapped in bacon.
Packaged at ± 250 grams.
Price per kg € 15,00
Ingredients:
100% antibiotic-free chicken.
Preparation:
Remove the livers from the freezer and leave to thaw in the fridge.
Rinse the livers and pat them dry.
Sprinkle the chicken livers with salt and pepper.
Heat the butter in a frying pan.
Fry the onion, bacon and livers while stirring for 5 minutes.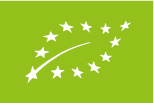 NL-BIO-01
Nederlandse Landbouw
Polderhoen:
| | |
| --- | --- |
| Ras | Langzaam groeiend, Hubberd ras |
| Land van herkomst | Nederland |
| Slachtleeftijd | 70 dagen |
| Bezettingsdichtheid (kip/m2) | 8 dieren |
| Bezettingsdichtheid (kg/m2) | 21 kilogram |
| Uitloop | Buiten uitloop |
| Uitloopruimte | 4m2 per kuiken |
| Afleidingsmateriaal | Strobalen, graan strooien |
| Stalverrijking | Droog strooisel van houtsnippers, schuilplekken, boom, stofbad, zitstokken |
| Gevoerd met | 70% granen, 100% biologisch |
| Antibioticagebruik | 0% |
| Licht | Daglicht + TL licht |
| Productbenaming | Biologische kip |
| Keurmerk | 3 sterren Beter leven EKO |
| Gecontroleerd | SKAL |