Chicken mince
The antibiotic-free minced chicken is delicious to process into hamburgers, meatballs and soup balls, but is also fried until it's loose and tasty in pastas, oven dishes and tortillas.
Cut into slices and packed in boxes of ± 300 grams.
Price per kg € 26,95
Ingredients:
100% antibiotic-free chicken.
Preparation:
Remove the minced meat from the freezer and leave to thaw in the fridge.
Mix the minced meat with the egg yolk, breadcrumbs, meat herbs and salt.
Leave this mixture covered in the refrigerator for ± 30 minutes.
Form into balls. 
Melt the butter in the banana.
Fry the balls in the butter when the foam has disappeared. Fry the meat for about 2 minutes until brown on medium heat.
Add ± 0.25 litres of water to the meat and leave the balls to simmer in the pan for half an hour with the lid at an angle.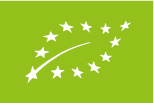 NL-BIO-01
Nederlandse Landbouw