Organic hausmacher liver sausage
Unique, flavourless organic hausmacher liver sausage. This incredibly tasty liverwurst is firm, easy to cut and has a spicy flavour with a mild liver aroma. It is traditionally made in our own butcher's shop. Because there are no additives - such as flavour enhancers, sugar, colour salts or other rubbish - this liverwurst has a very pure taste. This liver sausage consists of 50% pork liver. Delicious for tapas or as a snack, but of course also delicious on bread or on the run.
Packed in ±250 gram.
Price per kg €18,75
Ingredients:
Organic pork, pork casing, nutmeg, white pepper, onion, ginger, allspice, cloves, coriander and Celtic sea salt.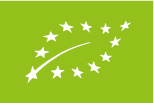 NL-BIO-01
Nederlandse Landbouw